We all are aware of American Christmas traditions, but what about Mexican Christmas traditions?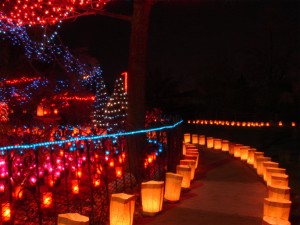 Our southern neighbors have Mexican Christmas customs of their own that make the holidays special. Dates, meals, songs and decorations in a Mexican Christmas are quite different from our traditional idea of Christmas. For example, a Mexican Christmas is celebrated on multiple days, rather than one day. The following article by Marie McKeown on HubPages reveals all Mexican Christmas traditions. Who knows, maybe you will want to incorporate some Mexican Christmas traditions to your holiday too!
Mexican Christmas Traditions: How They Celebrate Christmas in Mexico

Mexican Christmas Traditions
When most English-speakers think of Christmas, they think of the customs and traditions which originated in Northern Europe; Christmas trees, evergreen wreaths, Santa Claus, mistletoe and more… However, Mexican Christmas traditions are very different to the holiday celebrations in the USA, for example. Christmas in Mexico is influenced by Spanish culture, and the Mexicans have also added many fascinating traditions of their own.

Read on to find out more about:

How Mexicans celebrate Christmas
Important dates in the Mexican Christmas season
Mexican Christmas food
Mexican Christmas decorations and ornaments

Important dates in the Mexican Christmas Season
December 16th – posadas begin and continue each night until 24th.

December 24th – Nochebuena, when most Mexicans attend midnight mass followed by a family meal.

December 28th – Dia de los Santos Inocentes – marks the day when Heron killed the innocents. In Mexico this has come to be celebrated as a day of practical jokes and tricks, like April Fool's Day.

December 31st – many Mexicans attend misa de gallo (rooster's crow mass) on New Years Eve and welcome in the new year with a dinner at home with family.

January 6th – Dia de los Reyes – on the day which marks the visit of the three kings it is traditional in Mexico to give gifts to children. This is similar to Spanish tradition, but the practice in both countries is starting to give way to the custom of Santa Claus bringing gifts on Christmas Eve.

February 2nd – Día de la Candelaría, or Candlemas in English. On this date Mexicans bring the infant Jesus models from their nativity scenes to church to receive a special blessing.

Christmas Celebrations in Mexico
In Mexico Christmas is not just a single day, but a whole season of Christmas-related celebrations which stretches from December 16th through February 2nd. Gift-giving is done on January 6th (the day which marks the visit of the three kings to Jesus in the manger), and is not as important as time spent with family and religious celebrations.

Christmas celebrations in Mexico begin with posadas, processions which take place on each of the nine evenings leading up to Christmas Eve (Nochebuena in Spanish). From 16th-24th December the people in a Mexican neighborhood gather together and process through the streets to a particular house. The neighbors take the part of the peregrinos or pilgrims (ie the Holy Family) in a song which is chanted back and forth between them and the residents of the house who play the part of the innkeeper. Eventually the peregrinos are admitted and there is a party in the house, with food and drink, and a piñata in the shape of a Christmas star.

Pastorelas are a traditional form of Christmas entertainment in Mexico. They began many centuries ago when Catholic priests would act out scenes from the bible to teach the local population about Christianity. Pastorela means 'little shepherdess' and these were traditionally Christmas plays about the story of the shepherds who came to visit the baby Jesus. The tradition has grown into more humorous stories of the eternal struggle between good and evil.

On Nochebuena (Christmas Eve) it is traditional for Mexican families to attend midnight mass before returning home to a late-night dinner. Gifts are not usually given at this time, but this is changing with increasing cultural influence from the USA. Santa has started coming to Mexico!

The singing of carols, known as villancicos is also a common custom. There are many Christmas songs in Spanish language which are traditionally sung in Mexico. Some are religious carols such as Noche de Paz (the Spanish language version of Silent Night), others are fun songs like Feliz Navidad….

Mexican Christmas Song: Feliz Navidad

Mexican Christmas Food

Mexico has a wonderful tradition of food, using the rich cornocopia to create dishes which delight people around the world – dishes such as guacamole, burritos, pico de gallo (hot salsa) and quesadillas. Tamales are particularly popular with Mexicans at Christmas time and will often be served as part of dinner on Christmas eve. There are a wide variety of recipes for tamales available by searching online.

At the posadas parties in the lead up to Christmas Mexicans will serve a drink called ponche con piquete. It is a hot punch based on pulped seasonal fruits mixed with spices such as cinnamon, with an added shot of something alcoholic – the piquete, or sting – such as rum, brandy or tequila. To access a recipe for ponche de piquete click here.

On January 6th, the day marking the visit of the three kings to the baby Jesus, Mexicans celebrate by eating a cake known as rosca de reyes. The cake is baked in a circular shape. It contains dried fruit and spices and is delicious served with a steaming cup of Mexican chocolate. You can read a recipe for rosca de reyes by clicking here.

Mexican Christmas decorations
Flor de nochebuena: Perhaps the Mexican Christmas decoration which English-speakers are most familiar with, red poinsetta flowers adorn Mexican homes at Christmas time. There is a Mexican legend about how the flowers came to be associated with Christmas…. One Christmas eve (nochebuena) a poor girl picked a few weeds to bring to church for the baby Jesus, for she could not afford anything else. The other people in her neighborhood looked down on her, but she believed that Jesus would appreciate any gift given in love. When she arrived at church, the weeds bloomed into a wonderful bunch of red flowers with thick green leaves. Then all the people around knew that they had witnessed a true Christmas miracle.

Nacimientos: These are crib scenes depicting the birth of Jesus in Bethlehem, and the visits of the Shepherds and the Three Kings. Most Mexicans are Catholic and the religious aspects of Christmas are an essential part of their traditions. Few Mexican homes would be without a nacimiento at Christmas time. The baby Jesus is not added until midnight on Christmas Eve and the Three Kings do not appear in the scene until January 6th.

Piñata star: Piñatas are a well known Mexican custom, and at Christmas the most typical piñata in Mexico is one which represents the Christmas star. Piñatas are made of paper and filled with treats. At the parties surrounding the posadas, children will put on a blindfold and take turns to try and hit the star with a stick. When it bursts, the candies shower down to the floor and are shared with everyone.

Ornaments: It is now possible to buy a range of Mexican-themed ornaments online. If you would like some ideas on how to decorate your home Mexican-style, check out the examples below….

¡FELIZ NAVIDAD!
Mexican Christmas traditions are fascinating because the high involvement in the, "reason for the season." Their celebrations are about two months long, each marking an important milestone of the holidays. Not only are these Mexican Christmas traditions found in Mexico, but there are many similar customs in Spain, the Dominican Republic and even the Philippines. Ironically, many Americans spend Christmas in Mexico but have no idea what the Mexican Christmas traditions are! If you're in our area for the holidays and want a taste of Mexican Christmas food, such as tamales and pico de gallo, come to Acapulcos. We may not be open on Christmas, but we will be during other Mexican Christmas holidays.