The 5th of May, Cinco de Mayo, is a huge day of celebration in the United States featuring Cinco de Mayo recipes of every kind.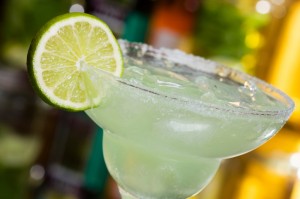 In Mexico, Cinco de Mayo is not considered a major holiday, though they do celebrate by using a variety of Cinco de Mayo recipes nonetheless. However, in Mexico, Cinco de Mayo commemorates a Mexican battle victory over France (the Battle of Puebla) during the Franco-Mexican War (1861-1867).
The United States celebrates a different story. Cinco de Mayo recipes abound as we celebrate Mexican heritage and the Mexican culture each year on May 5th. There are parades, carnivals, and fiestas celebrated with food, drink, and music across the US.
While there is certainly no shortage of Cinco de Mayo recipes at this time of year, the article below from The Washington Post lists a number of different Cinco de Mayo recipes to start you on your way.
Cinco de Mayo: Recipes for a holiday-inspired feast

By Cara Kelly

Cinco de Mayo, the anniversary of the Mexican army's 1862 victory during the Franco-Mexican War, has become prime time for Americans to celebrate some of the more festive and tasty elements of Mexican cuisine.
But even if you aren't into the tequila-fueled parties (and there are plenty; see Going Out Guide's complete list), consider the May 5 holiday, coupled with warmer weather, as the perfect opportunity to explore traditional Mexican dishes.

You can start the day with chilaquiles , a breakfast classic that combines tortilla chips, a red or green sauce, crema and queso fresco. Top them with a fried egg.

Barbacoa, or slow-cooked meat, is a historic way of cooking meat in Mexico. Versions vary, including goat, pork or sometimes cow's head, cooked over an open fire in a pit or on a spit.

Home cooks can use their ovens for this Lamb Barbacoa in Adobo recipe, however; a few hours of marinating time and several hours of slow-roasting will do the trick. An optional wrap of avocado or banana leaves lends flavor.

For an additional kick, prepare this Salsa for Barbacoa Tacos, which can be refrigerated for up to a week.

To celebrate with another Mexican favorite, you'll want to find the fiery, fresh pork sausage known as chorizo. Potato, Scallion and Chorizo Crispy Tacos can be fried or toasted in a skillet.

If you can take the heat, make this Raw Tomatillo and Chipotle Salsa Verde to go with them.

To wash it all down, a classic margarita's the way to go. Spirits columnist Jason Wilson eschews store-bought mixes, favoring a combination of triple sec or Cointreau, tequila and fresh lime juice.
Cinco de Mayo recipes of all types have become increasingly popular in the United States, but perhaps one of the most celebrated is the margarita. There are a huge number of margarita variations found in Cinco de Mayo recipes everywhere. The margarita, and all of its variations, is a staple at just about every Mexican restaurant in the US. However, on Cinco de Mayo, the great margarita is worshiped, along with a number of other tequila and Mexican-inspired drinks.
While you can find all sorts of "Cinco de Mayo recipes" at this time of year, the basic truth is that they are Mexican recipes. Mexican recipes and Cinco de Mayo recipes are basically one and the same. However, just like St. Patrick's Day is celebrated with a variety of "St. Patrick's Day recipes," Cinco de Mayo is celebrated with an even wider variety of Cinco de Mayo recipes.
Rather than look for Cinco de Mayo recipes that suit your family, why not stop by your nearest Acapulcos Mexican Restaurant and Cantina and let us do the cooking for you? We will be celebrating on May 5 in a big way with a menu full of Cinco de Mayo dishes and drinks. Visit us at any of our 12 locations throughout Massachusetts and Connecticut and celebrate with us!
Have you ever been to a Cinco de Mayo celebration? We'd love to hear about your experience.