Mexico's national holidays are celebrations of their history and culture. Depending on where in Mexico you find yourself, there are hundreds of holidays and festivals that are observed, celebrating various events and traditions. Here is a list of the major Mexican holidays and the significance behind each of them.
February 5th – Constitution Day – "Día de la Constitución"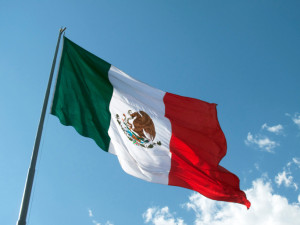 Observed as a statutory holiday celebrated on the first Monday of February, this holiday celebrates the ratification of the Federal Constitution of the United Mexican States of 1857. It established many fundamental rights, such as the freedom of speech, freedom to assembly, freedom of the press, and the right to bear arms. It also strengthened existing laws which banned slavery, debtors' prison, and cruel and unusual punishment.
February 24th – Flag Day – "Día de la Bandera"
This civic holiday, established by President Lázaro Cárdenas del Río in 1937, celebrates the flag of Mexico and honors the flags used previously. Various public festivals and events are held. Also, many Mexican Americans honor this holiday.
June 1st – Marine's Day – "Día de la Marina"
This civic holiday honors the Navy of Mexico, which was established on January 19, 1821. The President of Mexico will usually tour various Navy instillations and publicly honor those who serve.
September 15th – Independence Day – "Día de la Independencia"
This day honors the start of the Independence War between the people of Mexico and Spain's colonial authorities. Over 10 years later, Mexico won their independence and became its own nation. This holiday is statutory, so many citizens enjoy their day off celebrating with their family and friends.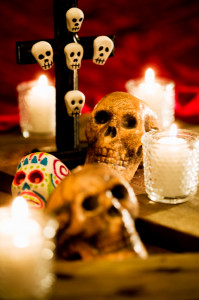 November 1st and 2nd – Day of the Dead – "Día de los Muertos"
This festival honors deceased friends and relatives with vigils, altars, rituals, and offerings. It is split up into two days. The first is called Día de Todos los Santos, meaning "All Saint's Day", celebrating those who were unmarried and passed away before turning eighteen. The second day is Día de los Fieles Difuntos, which translates "All Souls Day", for those who were older than 18 and married.
December 31st – New Year's Eve – "Año Nuevo Vìspera"
While this holiday is celebrated worldwide, each country has unique traditions to welcome the New Year. Mexico traditionally celebrates the New Year by eating a grape on every stroke of the bell at midnight, making a wish with each one. The significance of the decorations used is also unique; red represents strong life and improvement of love, yellow honors the blessing of employment, green represents financial standing, and white for improved health.
Families and friends also gather at 1:00AM for a traditional Mexican meal. Others usually attend local parties or nightclubs until the early hours of the morning. Also, it is a common tradition to throw a list of negative events in a fire, symbolizing a new year, free of negative energy.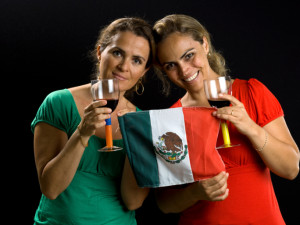 Whatever corner of the world you call home, Acapulcos Mexican Family Restaurant can help you celebrate your special holidays with delicious food and a relaxing atmosphere. Click here to find the location closest to you. Please pay us a visit.
To you and your family, we wish you health, wealth, and many more wonderful years together!