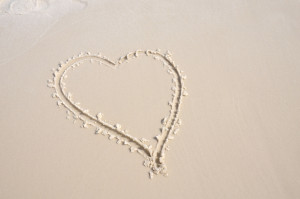 In Mexico, February 14th "El Dia Amor y la Amistad" has been embraced with much love and celebration. Mainly it's because so many have called Spanish a love language, or because Spanish speakers are known for their willingness to display affection. Or perhaps, it's because it represents a great love story and another opportunity to have a good time and celebrate with family, fun, food, and tradition. No matter the reason, Valentine's Day has grown dramatically in popularity throughout the years, and is now a staple of the Mexican calendar.
The Ancient Mexica Gods of Love
Though Valentine's Day is not rooted in Mexican history or tradition, it has been grafted in with fitting stories from the ancient civilization of Mexica. The god Xochipilli (god of love, games, beauty, dance, flowers, corn and songs). His wife, Xochiquetzal (or perhaps twin-sister, history is unclear about that) whose name meant precious flower or beautiful feather, was associated with nature and fertility. Their son was named Centeotl who was the god of corn. The ancient civilization would celebrate their love in many various rituals.
Things You Will See in Mexico for Valentine's Day
It doesn't take long after Christmas celebrations for Valentine's Day to get rolling. In fact, by late January, most shops and restaurants will be decorated with all things Valentine's Day, such as Cupid figurines, hearts, balloons and ribbons. Many of the traditions seen in other countries also are a part of the Mexican Valentine's Day scene, such as children exchanging little notes and sweets. Of course it is a common day for proposals and dates among young lovebirds.
Unique Mexican Valentine's Day Experiences
However, "El Dia Amor y la Amistad" (a day to celebrate love and friendship) does have some interesting traditions which are mostly unique to the Mexican culture. One such tradition occurs when young people meet in a park in their local city. It will start with the girls and boys separated, and proceed with both groups walking around the park in opposite directions until they met. When they cross paths, any boy may give a flower to any particular girl. If during the second lap around, the second time around, if the girl comes back and is still holding the flower, she is indicating she is interested in the boy who gave it to her. Another thing growing in popularity is for a couple to cover their car in sticky notes with sweet things written about each other.
Why is Spanish a Romance Language?
The Romance languages are those based on Latin, and have evolved from the strict scholarly Latin into a vernacular. In medieval writing of a more serious or technical nature, the language of choice was proper Latin, while popular tales (usually focused on love) were written in the everyday language which became known as romance. This is why we call a modern day love story a romance.
Though Valentine's Day was not originally a Mexican Holiday, it has certainly been accepted as if it were one. If you would like to celebrate with some of the best authentic Mexican food around, come check out Acapulcos Mexican Restaurant and Cantina in one of our many different locations across Massachusetts and Connecticut! We know how to make a fiesta out of Valentine's Day in Mexican style. You can check out our menus to get an idea of what you want before you come in.