February 14th is celebrated in Mexico as El Dia del Amor y la Amistad, or "The Day of Love and Friendship". The holiday has been embraced by Mexicans and enriched with their unique traditions and expressions of love. In Mexico, Valentine's Day is not just a holiday for couples to celebrate their love, but also a day to show your love and appreciation for friends and important people in your life. Valentine's Day is a holiday that can be celebrated by everyone in Mexico, not just couples. There are some beautiful traditions that happen on this day in Mexico that everyone should considered embracing.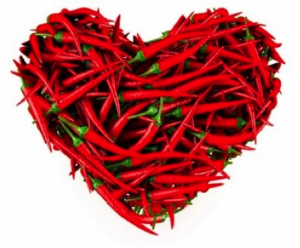 El Dia del Amor y la Amistad Traditions
My Dear Valentine says as the month of February approaches, most areas and important establishments in the country start to go "red." Many shops and restaurants are beautifully decorated with red balloons, hearts, banners, and flowers to celebrate the day of love and friendship.
Stores are also selling chocolates, flowers, and greeting cards like many other countries around the world. Mexicans are not only buying gifts and tokens of love for their partner, but for friends and family as well.
Children in Mexican schools often have contests to compose small poems to attach to balloons. Classrooms are often decorated and homemade treats and small gifts are exchanged.
Streets are filled with vendors selling beautiful flowers (especially red roses) and colorful heart shaped balloons as declarations of love. Most of the balloons are printed with the words Te Amo—"I love you" and Para mi Amor—"For my love." Thousands of these balloons are released into the sky to celebrate the day and their loved ones.
One of the most fascinating Mexican Valentine traditions happens on the evening of Valentine's Day, a man will place himself beneath the window of the lady that he wants to express his love to; accompanied by a trio of musicians known as a Mariachi band. They will sing and the play the songs of love to win the heart of his lady. This tradition has been in practice in Mexico since ancient days.
Many people arrange for feasts and elegant ball dances for their loved ones. Couples and groups of friends gather at local restaurants to enjoy some good food and to spend the evening with the people who mean the most to them. Restaurants are always packed and reservations made ahead of time are usually the only way to get in.
With true Mexican culture in mind, we believe that everyone can celebrate Valentine's Day. Couples, friends, and family are all welcome to join us this February 14th to celebrate the people in our lives that we truly care about. Contact Acapulcos today to make your reservation at any of our locations; we would love to have you.