Avocados are quickly earning a reputation as a superfood, and with good reason.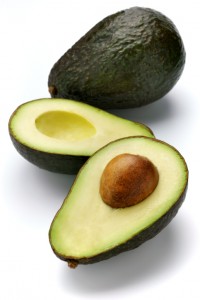 The list of health benefits attached to avocados seems to get longer by the day. They are the best fruit source of vitamin E, they lower cholesterol, and they protect against macular degeneration and cataracts.
Avocados have also been shown to prevent breast and oral cancer. And because they're packed with folate, avocados can lower the risk of heart disease and strokes for avocado lovers who indulge regularly.
This article from BuzzFeed offers 9 different recipes to keep you wanting more avocados in your diet.
9 Amazing And Unexpected Ways To Make Avocados Even More Delicious

Learn how to make the perfect guacamole, remix your guacamole with Asian flavors, and bread avocado wedges for super tasty tacos.

1. Roberto Santibañez' Classic Guacamole

Source: d2k9njawademcf.cloudfront.net  /  via: food52.com

If you thought guacamole was just an easy party appetizer, think again. Avocado aficionados swear by authentic recipes that leave the finished product less crushed than we're used to and more like a dressed avocado salad. You're still free to use as many tortilla chips as you like.

Makes about 1 ¾ cups

2 tablespoons finely chopped white onion
1 tablespoon minced fresh serrano or jalapeno chile, including seeds, or more to taste
1/2 teaspoon kosher salt
1/4 cup chopped cilantro, divided
1 large or 2 small ripe Mexican Hass avocados, halved and pitted
A squeeze of lime, if desired

Mash the onion, chile, salt (the coarseness of kosher salt helps you make the paste), and half of the cilantro to a paste in a molcajete or other mortar. You can also mince and mash the ingredients together on a cutting board with a large knife or a fork, and then transfer the paste to a bowl.

Score the flesh in the avocado halves in a crosshatch pattern (not through the skin) with a knife and then scoop it with a spoon into the mortar or bowl. Toss well, then add the rest of the cilantro and mash very coarsely with a pestle or a fork. Season to taste with lime juice (if you'd like) and additional chile and salt.

2. Fried Avocado Tacos with Sesame and Lime

Source: d2k9njawademcf.cloudfront.net  /  via: food52.com

Breaded avocado gets crispy on the outside, creamy on the inside, then is accented by pork-simmered pinto beans and drizzled with a cilantro crema. We like a heavy hand on the crema — it's good enough to eat with a spoon.

3. Carrot Avocado Salad

Source: d2k9njawademcf.cloudfront.net  /  via: food52.com

This recipe is from Dan Kruger's ABC Kitchen — if that doesn't sway you, let the textural combination do the trick. The crunch of sesame seeds contrasts with sweet, yielding carrot and silky avocado.

4. Charred Corn and Avocado Salad with Lime, Chili and Tomato

Source: d2k9njawademcf.cloudfront.net  /  via: food52.com

You may be sick of summer's heat, but surely you're not sick of its produce. Eat this simple salad as many times as you can before the season ends. With corn, avocado, and a healthy hit of herbs, it's summer in a bowl.

5. Avocado Gelado

Source: d2k9njawademcf.cloudfront.net  /  via: food52.com

Ice cream without the cream? Believe it. Avocado takes over in this version of your favorite summer treat, imparting a creaminess just as rich as the real thing.

6. Patricia Wells' Zucchini Carpaccio with Avocado and Pistachios

Source: d2k9njawademcf.cloudfront.net  /  via: food52.com

Pamper your surplus of squash in this zucchini carpaccio, studded with pistachios and layered with ripe avocado. You'll end up with extra lemon salt, so use it to your advantage: swirl it into buttered pasta, dust it on cooked greens, or sprinkle onto a chocolate cookie.

7. Avocado Y Huevos Caliente

Source: d2k9njawademcf.cloudfront.net  /  via: food52.com

This showy take on Huevos Rancheros is perfect for a summer brunch. It's light, easier than it looks, and wonderfully spiced up with cumin, jalapeño, and cilantro. Make a margarita to wash it down.

8. Avocado Chocolate Mousse

Source: d2k9njawademcf.cloudfront.net  /  via: food52.com

Fit your healthy fats into dessert, of all places. This easy-to-make chocolate mousse does a bang-up job at masquerading as the traditional, all-chocolate version. Or, looking for a dessert to serve to vegans? This is your dish — it's totally egg- and dairy-free.

9. Bangkokamole

Source: d2k9njawademcf.cloudfront.net  /  via: food52.com

Keep your taste buds on their toes and take your guac to Southeast Asia. The addition of lime, fish sauce, and ginger take this classic dip to a completely different flavor continent. You can (and should) still serve it with chips, but it'll be a whole new guacamole experience.
With all of these scrumptious avocado recipes to choose from, you have no excuse not to indulge for the sake of your health. (And indulge for the sake of your taste buds.) And of course these are not the only ways to eat avocados, nor should they be. Adding avocados to any food helps your body absorb certain nutrients more effectively. So it isn't a bad idea to add avocados to every salad you eat as well as adding them to other foods.
An easy way to get your daily dose of avocados is to order any of a number of delicious authentic Mexican dishes at our Acapulcos Mexican Family Restaurants. We have 12 locations throughout Massachusetts and Connecticut and are happy to contribute to your health and well-being. Come on over!
What are some creative ideas you've discovered for this wonder food? Please share!