Do you know the differences between mezcal and tequila?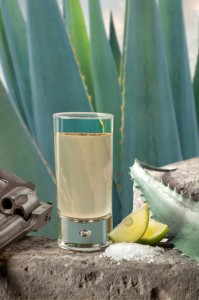 Many people have been fooled by myths or marketing tactics that aren't necessarily true. Some people believe that mezcal and tequila are the same thing, which is not technically a fact. We are here to break the myth about mezcal and tequila.
It's time to put your alcohol knowledge to the test! The following article by examiner.com explains what the true differences are between mezcal and tequila and what makes them each special.
Mezcal (traditionally spelled mescal) is a Mexican distilled spirit that is made from the agave plant. Tequila is technically a mezcal, however, there are differences in production technique and in the types of agave used. Tequila is made from a single type of agave plant – the agave tequilana (blue agave) – and can only be produced in the state of Jalisco and in small parts of four other states.

Mezcal can be produced from up to 28 varieties of agave (including blue agave) and is made around the city of Oaxaca and, according to official government regulations (NOM -070-SCFI-1994), can also officially be produced in some areas of the states of Guerrero, Durango, San Luis Potosi and Zacatecas. Most mezcals are made from the Espadin agave, although some mezcal producers blend agave varieties to create a distinct flavor.

Mezcal traditionally has a very unique, smoky flavor that makes it fairly easy to distinguish from tequila. It also tends to taste sweeter, or richer, than tequila. Some mezcal producers have adopted production processes similar to tequila, and the resulting mezcal has flavor profile similar to tequila.

Traditional Methods

When tequila is made, the agave head is baked in an above-ground oven. This began in the late 19th century. Mezcal producers, however, often follow the traditional method of using in-ground pits. The agave heads (also called agave hearts, or piñas) are roasted or grilled over hot rocks in a cone-shaped pit (called palenques or hornos). A fire is started and burns for about 24 hours to heat the stones that line the pit. The agave heads are put into the pit and then covered with moist agave fiber that is left over from the fermentation process. A layer of agave leaves or woven palm leaves cover the fibers and the agave heads are left to cook for two to three days.

Types of Mezcal

Mexican government regulates mezcal, defining various types and aging categories in a manner similar to tequila. The regulations split mezcal into two categories:

Type 1: 100% agave (using any or all permitted agave plants)

Type 2: Minimum 80% agave and maximum 20% other sugars.

There are three aging categories:

Abacado (also called joven or blanco): clear, un-aged mezcal that results from the distillation process. It is often bottled immediately, but flavoring or coloring agents can be added.

Reposado (also called madurado): aged in wood barrels for two to eleven months.

Añejo: aged in wood barrels for a minimum of twelve months.

The regulations also forbid mezcal producers to make tequila, and tequila producers cannot produce mezcal.

Mezcal is widely known for the agave "worm" (or gusano) that floats toward the bottom of the bottle. It is primarily a marketing gimmick to help boost sales, especially in the United States and in Asia. In fact, it is not a "worm" at all, but one of two insect larvae (a caterpillar of a night butterfly or the larvae of the agave snout weevil) that can infest yucca and agave plants.

Tequila never (ever!) has a worm in the bottle.
Now that a few things are cleared up, you can now explain the differences between mezcal and tequila to anyone who is befuddled by the two. If you still are baffled, just try them! The unparalleled flavors will definitely speak for themselves. And if you ever want a delicious refreshing drink made with either mezcal or tequila, come down to (insert name of restaurant) and we'll be more than happy to make you one! Remember, it's always five-o'clock somewhere!