How well do you know your tequila? For many people, the word tequila was used to describe the night before.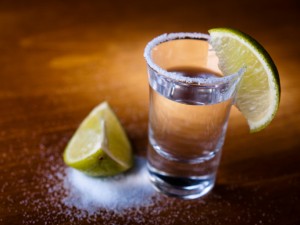 When someone asked how your night was, all you had to say was "tequila" and they knew exactly what you meant. But did you know that there are many different types?
We're sure that many of you did know that, but do you really know how many?
The article below from Tequila.net covers the different classifications and types that exist.
Types of Tequila – Classifications?

With close to 1000 Tequila brands to choose from, it helps to know the different types of Tequilas and the categories they fall into. Strict regulations on labeling assist the consumer in determining the type of the spirit, where it was produced, and the term it was aged (if any).

The main two types of Tequila are first split into two categories, 100% Blue Agave, and Tequila Mixto (Mixed). Mixto Tequila contains a minimum of 51% Blue Agave, and the remaining 49% from other sugars (typically cane sugars). The additional products allowed in Mixto Tequilas are caramel color, oak extract flavoring, glycerin, and sugar based syrup. Mixto Tequila can now be bottled outside of the Tequila territory, including other countries, which started January 6, 2006.

By reading the label on the bottle you can tell which clasification it is in, as all Tequila that is made from 100% Blue Agave will say "Tequila 100% de agave" or "Tequila 100% puro de agave". All other Mixto Tequila labels will only read "Tequila".

The above two categories of Tequila are then divided into the following five types of Tequila and are labeled as such:

Tequila Silver – Blanco – Plata – White – Platinum

This is the Blue Agave spirit in its purest form. It is clear and typically un-aged, where the true flavors and the intensity of the Agave are present, as well as the natural sweetness. It can be bottled directly after distillation, or stored in stainless steel tanks to settle for up to 4 weeks. There are some Blanco products that are aged for up to 2 months to provide a smoother or "Suave" spirit.

Types of Tequila – Blanco

Tequila Gold – Joven – Oro

Gold Tequila is typically a Mixto, where colorants and flavorings have been added prior to bottling. These "young and adulterated" Tequilas are less expensive and used in many bars and restaurants for "mixed drinks".

There are exceptions however, as "Gold" or "Joven" Tequila can also be the result of blending a Silver Tequila with a Reposado and/or Añejo Tequila, while keeping the 100% Agave classification.

Types of Tequila – Joven

Types of Tequila – Mixto Gold

Tequila Reposado

A Reposado Tequila is the first stage of "rested and aged". The Tequila is aged in wood barrels or storage tanks between 2 months and 11 months. The spirit takes on a golden hue and the taste becomes a good balance between the Agave and wood flavors. Many different types of wood barrels are used for aging, with the most common being American or French oak. Some Tequilas are aged in used bourbon / whiskey, cognac, or wine barrels, and will inherit unique flavors from the previous spirit.

Reposado Tequilas are also referred to as "rested" and "aged".

Types of Tequila – Reposado

Tequila Añejo (extra aged)

After aging for at least one year, Tequila can then be classified as an "Añejo". The distillers are required to age Añejo Tequila in barrels that do not exceed 600 liters. This aging process darkens the Tequila to an Amber color, and the flavor can become smoother, richer, and more complex.

Añejo Tequilas are also referred to as "aged" and "extra-aged".

Types of Tequila – Anejo

Tequila Extra Añejo (ultra aged)

A new classification added in the summer of 2006, labeling any Tequila aged more than 3 years, an "Extra Añejo". Following the same rule as an "Añejo", the distillers must age the spirit in barrels or containers with a maximum capacity of 600 liters. With this extended amount of aging, the Tequila becomes much darker, more of a Mahogany color, and is so rich that it becomes difficult to distinguish it from other quality aged spirits. After the aging process, the alcohol content must be diluted by adding distilled water. These Extra Añejo's are extremely smooth and complex.

Extra Añejo Tequilas are also referred to as "ultra-aged".

Types of Tequila – Extra Anejo

Other types of Tequila spirits you can find on the market include Tequila Liqueurs, Tequila Cremes, Tequila Infusions, Flavored Tequilas, and Tequila soft drinks.  Many of these products are used in specialty cocktails, restaurant dishes and desserts. Mixto Tequila is standard for most liqueurs and flavored products, but it is best to check the label and look for "Made with 100% Agave Tequila".
Are you now intrigued to try some of the different types of tequila that you didn't know about? All those options out there of types and classifications. It reminds us of wine a little bit which is nice. It's nice to have an option of what you can drink, especially if you consider yourself a connoisseur. While we may not have all 1000 brands that are out there, we do have a pretty good selection here at Acapulcos Family Mexican Restaurant & Cantina  just waiting for you to come and try. With twelve locations to choose from in Massachusetts and nearby Connecticut, you can have yourself a 'tequila night' real soon!